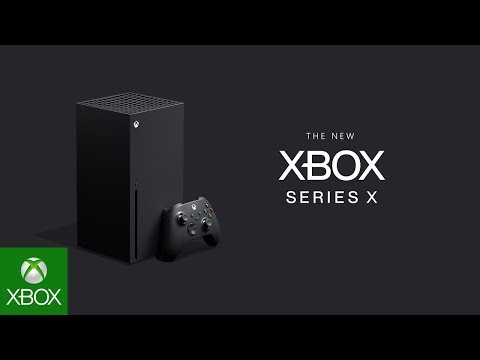 Introducing the new Xbox Series X*. Power Your Dreams.
Coming Holiday 2020.
Twitch -
https://www.twitch.tv/nickcash
Xbox Series X Article -
https://news.xbox.com/en-us/2020/02/...deo_lrn_2.24.2
Xbox Series X is our most powerful console ever powered by our custom designed processor leveraging AMD's latest Zen 2 and RDNA 2 architectures. Delivering four times the processing power of an Xbox One and enabling developers to leverage 12 TFLOPS of GPU (Graphics Processing Unit) performance – twice that of an Xbox One X and more than eight times the original Xbox One. Xbox Series X delivers a true generational leap in processing and graphics power with cutting edge techniques resulting in higher framerates, larger, more sophisticated game worlds, and an immersive experience unlike anything seen in console gaming.
120 fps Support: With support for up to 120 fps, Xbox Series X allows developers to exceed standard 60 fps output in favor of heightened realism or fast-paced action.
Four generations of gaming: Our commitment to compatibility means existing Xbox One games, including backward-compatible Xbox 360 and original Xbox games, look and play better than ever before. Your favorite games, including titles in Xbox Game Pass, benefit from steadier frame rates, faster load times and improved resolution and visual fidelity – all with no developer work required. Your Xbox One gaming accessories also come forward with you.