Laser League is now available for the XBox One, PlayStation 4 and PC.
In the year 2150 the most popular sport is the high speed contact sport known as Laser League. This sport sees players taking on opponents for control of nodes that fire deadly lasers around the arena.
Contestants will need to avoid their rivals colored beams and eliminate their opponents using a combination of speed, skill and strategy.
Players will have access to a variety of offensive and defensive abilities plus an assortment of power-ups when they appear in the arena.
Laser League features:
Six unique classes including Blade, Smash, Thief, Ghost, Shock and Snipe.
16 arena maps with their own unique laser patterns.
15 different power-ups which have the potential to drastically alter the match.
12 modifier effects to adjust each class to best suit your play style.
4 international stadiums packed with cheering fans.
Over 250 unique character customizations.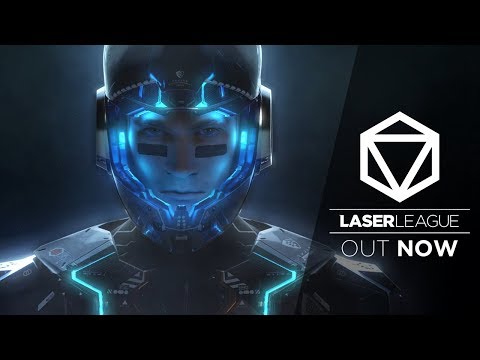 For more information:
Website:
https://www.laserleaguegame.com
Facebook:
https://www.facebook.com/laserleaguegame
Twitter:
https://twitter.com/laserleaguegame
For behind the scenes details on all of 505's games, head to the official 505 Games Blog:
https://www.505games.com/blog
Facebook:
https://www.facebook.com/505Games
Twitter:
https://twitter.com/505_Games
https://www.flickeringmyth.com/2018/...-and-consoles/