Here's how it works: When a white flag emoji, the number zero and a rainbow emoji are sent as a contact, the recipient might find iMessage or the Contacts app is frozen, USA TODAY tests have confirmed.
According to one app developer, the three character combination sent via iMessage as a text can also cause Apple's popular messaging app to freeze up and crash. USA TODAY wasn't able to match that scenario.
The issue was first spotted by French iOS developer Vincent Desmurs and seems to affect iPhones running iOS 8- iOS 10.2. A video by YouTuber EverythingApplePro highlighting the exploit on numerous devices, as well as ways to work around it, received nearly 700,000 views.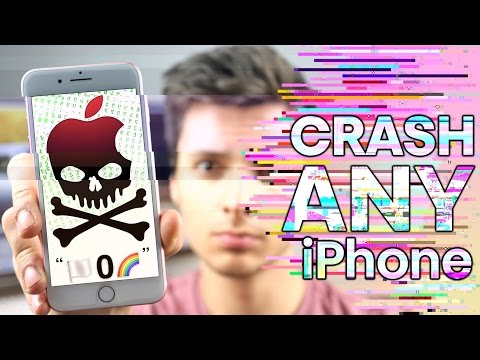 https://www.usatoday.com/story/tech/t...ones/96727438/