By Chris Priestman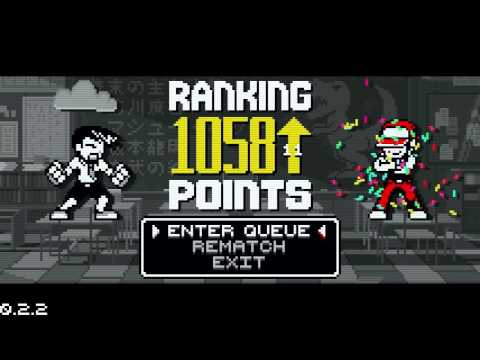 As
previously promised
, Cardboard Robot Games has released its Neo Geo Pocket Color-style 2D fighter
Pocket Rumble
on
Steam Early Access
.
The current available version is very early and only includes two playable characters and not much in the way of single player content. However, it does have a ranked online multiplayer and training mode.
It will, of course, be updated as development progresses and play testing continues. This should include seven more characters, more game modes, and AI to fight against in the single player.
As to the game itself, it's styled after classic SNK fighting games and traditional
Street Fighter
. However, it reduces their components to the bare minimum.
"That way experienced players can learn the game fast and be able to focus on deeper elements of strategy and mind games, new players can learn the ins and outs of fighting games without being overwhelmed, and everyone can get their skills to a competitive level without too much grinding alone in training mode," reasons Cardboard Robot Games.