By Javy Gwaltney
As part of their Rare Revealed series, Rare has released a Making Of video for the classic first-person shooter Perfect Dark. The video is just shy of being 15 minutes long but covers a lot of ground, including how the game's concept came to be and an interview with the voice of Joanna Dark herself, composer Eveline Novakovic.
Perfect Dark, along with GoldenEye and Halo, is considered by many to be one of the first games to prove that first person shooters were not only possible on consoles but that they could be genuinely great games too. Rare has since re-released Perfect Dark as a downloadable title and as part of the Rare Replay Collection. You can read former editor Dan Ryckert's review of the re-release
here
.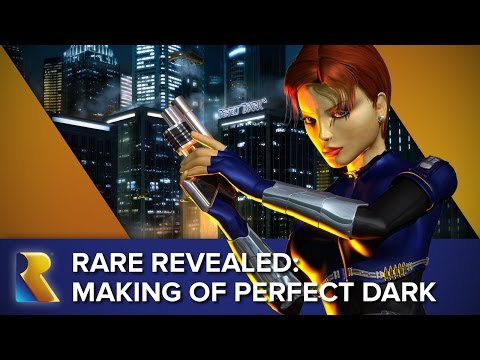 And if you like this video, there are several others like it for the developer's other games, such as
Conker's Bad Fur Day
and
Banjo Kazooie: Nuts and Bolts
, as well.