Developer Parking Lot Studio released an update to Dark Paradigm, their zombie survival game for the PS Vita.
Dark Paradigm is a project created to fill the hole that the PS Vita has regarding shooters, it's a mix of horror and FPS, the environments are mainly dark and you will lack ammunition if you don't aim to the head.
This is a work in progress looking to get feedback from the community.
Currently only Arcade mode is available, no bullet/ammo/explosives/weapon pickups are available yet, but they will be soon!
Don't forget to try out the photo mode!
KNOWN ISSUES:
– When an enemy is killed, its collision is disabled after the enemy dissolves,
this results in the player taking damage from dead enemies after they've disappeared
– The Pause Menu isn't shown and when going back to play time stays frozen,
this can be worked around by enabling bullet time after going back to play if the player has bullet time remaining
– Pressing left shows a non-functional Weapon wheel
– Control screen shows an outdated control scheme
– Some Players report not being able to go pass the Title Screen, if so please contact @ParkingLotStudio on twitter
Check out this video from an older version of the game (courtesy of scene veteran 2 old 4 gaming):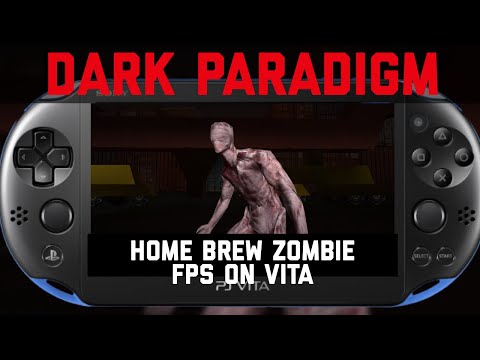 You can download Dark Paradigm 0.0.8 from its page on the Kyuhen competition
here.
Source