Developer DeViL3O3 has released Ultimate Toolbox 2.01. The update brings support for 4.88 HFW/HEN, as well as other features.
What is Ultimate Toolbox for PS3
Ultimate Toolbox is a collection of utilities for the PS3 that make it easier to apply lots of common firmware patches and visual XMB modifications, and more. Check the video below for details on what the tool suite provides: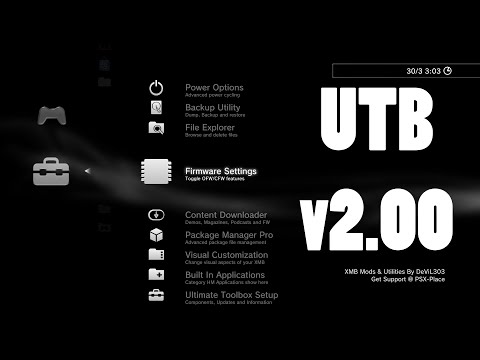 If you already have a version of Ultimate Toolbox running on your PS3, you should be able to install the latest version from the Toolbox Setup > About Toolbox > Update menu.
For a first install however, you can
download the files from psx-place here
.
Source:
DeViL3O3
Source