Nintendo has suffered yet another hack, with plenty of leaked development documents from various games, many of the SNES and N64 era, making their way online. Among this data is proof that, at one point, Luigi was intended to appear in Super Mario 64. L is Real 2401 has proven true (kind of, not really, but let's just have fun with it).
So why do these leaks keep happening? How does Nintendo keep falling afoul of hackers?
Well, let's tell a story that is 100% definitely not proven to be connected to the current leaks. Whatever spurious connections there may be, we'll leave them for someone else to speculate on.
Instead, here's an example of how someone did hack Nintendo in the past, and what happened to them afterwards. As, y'know, an indicator of what might have gone on behind the scenes this time.
Look, we really don't want to get anyone into trouble, or accuse someone falsely, so we're staying vague on a subject that we don't have authority to discuss, and focusing on definitive facts.
Here's the story of how Nintendo was hacked in the past, and how the hacker, Zammis Clark, managed to get away without serving jail time.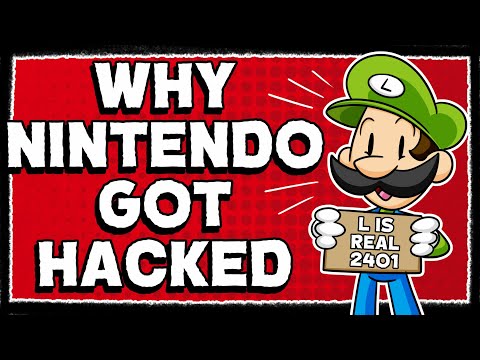 Hope you're staying safe!
BretonStripes (
https://twitter.com/bretonstriped
) and Kotor (
https://twitter.com/kotorcomics
)
Sources:
https://www.theverge.com/2019/3/28/1...earcher-guilty
https://www.malwarebytes.com/company/
https://www.nintendoenthusiast.com/n...i-source-code/
https://lavacutcontent.com/pokemon-b...ker-statement/