Save the date: March 28
th
, at 4:00 P.M. EST (8:00 P.M. GMT)
The conference will consist of short presentations about homebrew development (past, present, and future) for the portable console, as well about exploits (many old timers will recognize Mathieulh's name in the list of presenters, he will be talking about the Pandora battery and M33).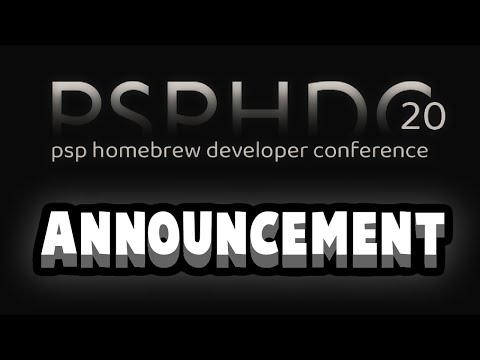 Below, a more comprehensive list from the organizers:
PSPHDC 2020!
The First PSP Homebrew Developer conference will be held on March 28th, at 4PM EST (8PM GMT)! This conference will feature almost 2 dozen presentations from 12 PSP developers, and we are waiting on 3 more people to confirm presentations. The majority of developers from the PSP Homebrew Discord Server (
https://discordapp.com/invite/bePrj9W
) will be on call for this event and separate live streams will be broadcasted to YouTube!
Each presentation may last from 5-15 minutes and will feature various current and future projects with the progress and updates, alongside technical discussion of the future of the PSP Homebrew Community! Be sure to mark your calendars, and tune in for the several hours of the event! The streams will be recorded and a VOD will be posted to various YouTube channels. Viewers of both the streams and participants in the discord server will be allowed to ask questions and get direct feedback from developers!
The PSPHDC Scheduled Stream (set a reminder!):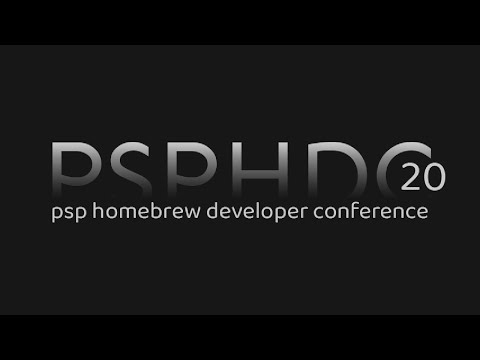 Current Developers Scheduled:
– TheMrIron2 (Goldeneye PSP & More)
– Mathieu (M33 Hack & Pandora Battery Hack)
– Motolegacy (NZP Portable, OpenFNAF)
– Iridescence (MC-PSP, Stardust-Engine)
– Z2442 (Daedalusx64)
– Noche (PSP-Chat Discord Client)
– Diema (Fury)
– MasterMen (CSPSP, Paint Pro)
– Dzalega (Spelunky Port & Cross Platform Dev)
– MrNeo240 (Various PSP utils & libraries)
– drSnibbler (Homebrew Dev)
– iyenal (Homebrew Dev)
Source:
/talk
and
reddit