It has been a long and difficult journey, but we stand here proudly today to bring you a robust and unique Sonic the Hedgehog experience that we hope you will all enjoy.
Green Hill Paradise was born out of a question. A question that has all but torn the Sonic the Hedgehog community asunder:
Can a Sonic the Hedgehog game be made such that it supplies a rich and robust experience in a fully 3D environment while staying true to its platforming roots?
We are here to answer this question, not through an in-depth analysis video, not through a lengthy forum post, but through a fully playable video game experience. After 10 months of research and development we believe that, yes, Sonic can not only exist in 3D, but he can THRIVE in it. GHP's massive environment, winding paths, dynamic physics and hidden collectibles provide players with the freedom to choose where they want to go and how they wish to get there. The only limitations are the laws of physics and the player's own skill.
No Spline paths.
No Boostpads.
No scripted cameras.
No Boost Button.
Gotta Go Fast?
Earn it.
This is Green Hill Paradise, reborn.
__________________________________________________ _______________
The wait is over. You may now download the game for yourself! When you download and extract the game, PLEASE be sure that you read the enclosed User Manual before playing.
On behalf of everyone who has helped to contribute to this massive undertaking, I hope that you will enjoy Green Hill Paradise - Act 2.
DOWNLOAD HERE:
https://mega.nz/#!bdtByBRB!QENQpUU2f...CI6v3f-buPsUo4
__________________________________________________ _______________
Credits:
Daniel Coyle (SuperSonic68)
Chris Deliz (TheActualKK)
Tim Taylor
The Great Lange
https://www.youtube.com/user/ShortFactor
Javier Osset (Xaklse)
Tee Lopes
Cleffer Notes
TheOnlyDeerAlive
Ell678
Seumidh MacDonald (ShayMay)
https://www.youtube.com/user/HeyShayMay
SEGA
TheSonicStadium
Sonic Retro
Sonic Fangames HQ
My family (especially you, Sean)
Kris Wilson
The folks at /sthg/
Trailer Music:
Guilty Gear Xrd - Starry Story
__________________________________________________ _______________
UPDATE: Sorry about the switch in URL, everyone! I noted a typo in the original trailer, so I decided to re-upload. Enjoy the project!
UPDATE 2: I figured, since a few people are recording their own play throughs, that it would be prudent to share the high-resolution logo with you all to make your own video thumbnails a bit easier to produce:
https://imgur.com/a/PKxao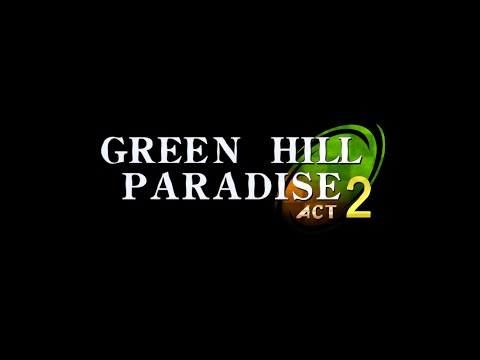 https://www.retrocollect.com/News/gre...2-out-now.html